1. Stable quality of the product with CE/ROHS certification

2. Most competitive price in the industry

3. Shorten the production lead time to help you cover the market demand

4. OEM service is available

5. Prompt response on any inquiry.

6. One stop service which is to produce and find you everything you need.

Introducing the Polygon Design Lever Door Handle Set for Room Door, the extraordinary accessory that effortlessly empowers endless possibilities in your home. Meticulously crafted with attention to detail, this door handle features a sleek and modern polygon design that adds a touch of sophistication to any interior. Its ergonomic shape ensures a comfortable hold, allowing for easy access every time. Not only does this door handle boast a stylish exterior, but it is also constructed with durability in mind. Made to last, it can withstand daily use without compromising its smooth function. Say goodbye to squeaky and unreliable door handles, and say hello to convenience and reliability. One of the standout features of this door handle is its reversible design. It can be installed on both left and right-hand doors, providing flexibility and convenience for any room or doorway in your home. No need to worry about ordering the wrong hand orientation anymore. Installation of this door handle is a breeze, thanks to its easy installation process. With a few simple steps, you can enjoy the benefits of this elegant and functional accessory in no time. No professional help needed - just follow the included instructions and you're good to go. When it comes to safety, we've got you covered. This door handle meets all safety standards, ensuring peace of mind for you and your loved ones. Feel confident knowing that the door handles you've chosen for your room door is reliable and secure. To add a touch of elegance, the door handle has a design inspired by polygon. It's nice-shaped design adds a luxurious feel to any room, making it a stunning addition to your interior decor. Step into a realm of easy access and refined style with the Polygon Design Lever Door Handle Set for Room Door. It's not just a door handle, but a statement piece that elevates your interior design while providing convenience and reliability. Experience the difference of a high-quality, stylish door handle in your home today.
Reversible design

Easy Installation

Meets Saftey Standards

Polygon Design, elegant and nice-shaped.
Smart locks have versatile applications, enhancing security and convenience in homes, offices, and rental properties. They allow keyless entry via smartphone, grant temporary access to guests or service providers, and provide remote monitoring and control, revolutionizing the way we secure and manage access to our spaces.
Q: Is there a provision for emergency power in case of battery failure?
A: Yes, the smart lock features a USB emergency power port. This means that in case the batteries completely run out, you can use an external power source, such as a power bank, to supply electricity to the lock and gain access.
Q: Is the installation of this smart lock complicated?
A: The installation process of this smart lock is typically straightforward and user-friendly.
Q: Can I have my own customized design for the product & packaging?
A: Yes, OEM service is available in our company. Send your design to us and get your enquiry.
Q: Can I get some samples before placing bulk order?
A: Yes, please feel free to contact us and provide specific details about the type of lock you are interested in.
Q: Do you guarantee safe and reliable delivery of products?
A: At all times, we prioritize the utilization of top-notch packaging materials for our shipping services.
Q: Do you have a warranty on your product?
A: Yes, we have a 2 years warranty for our products.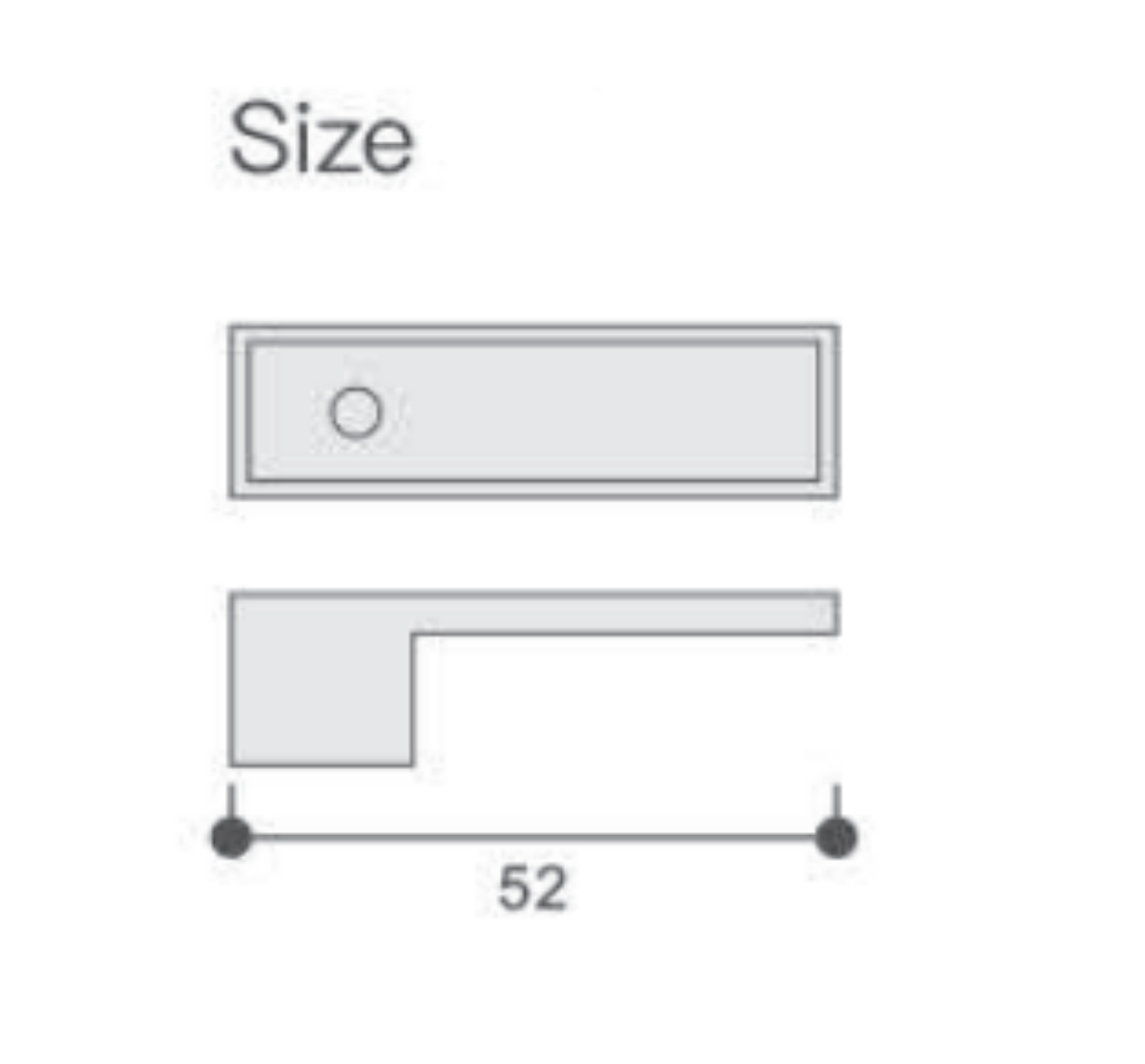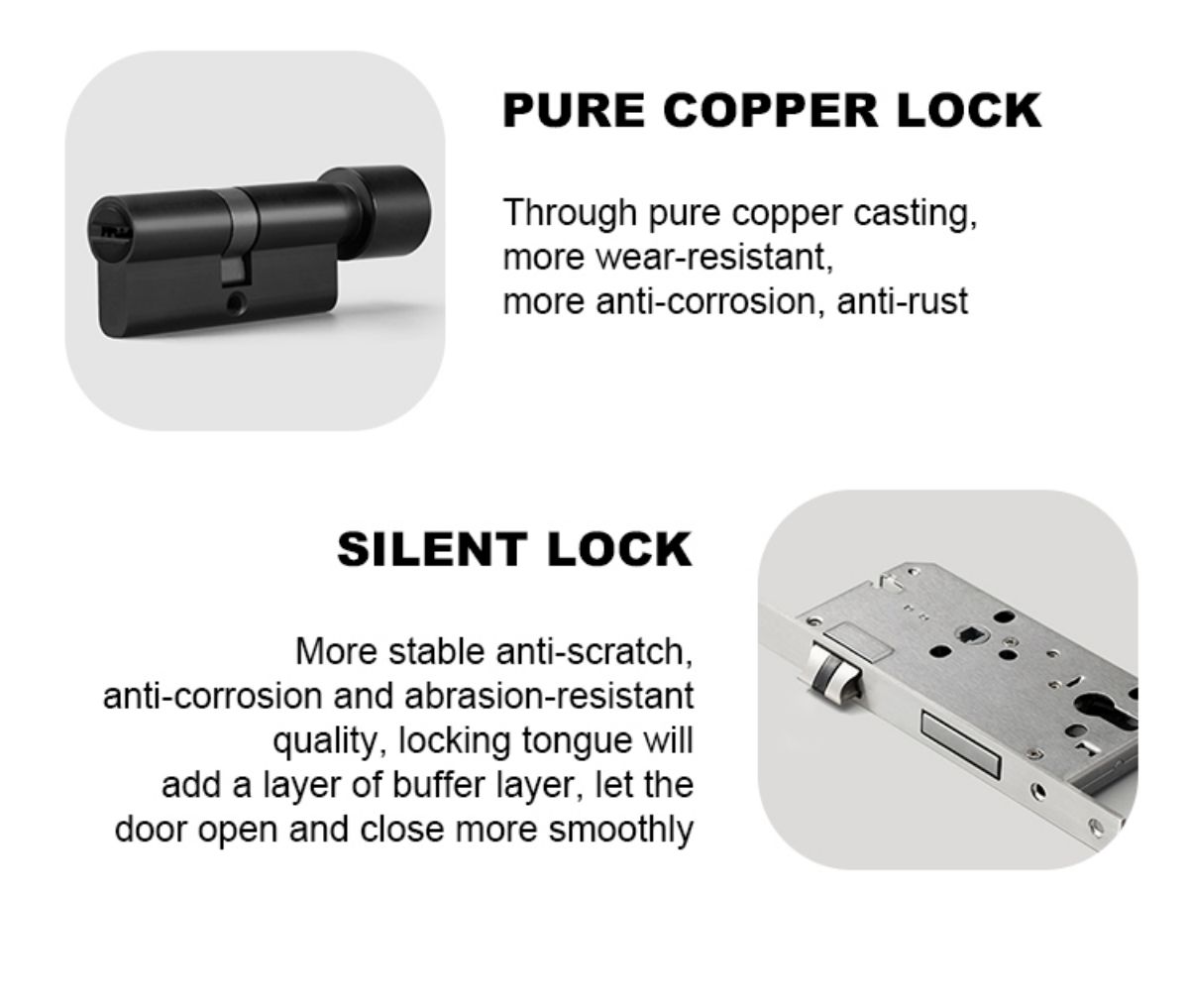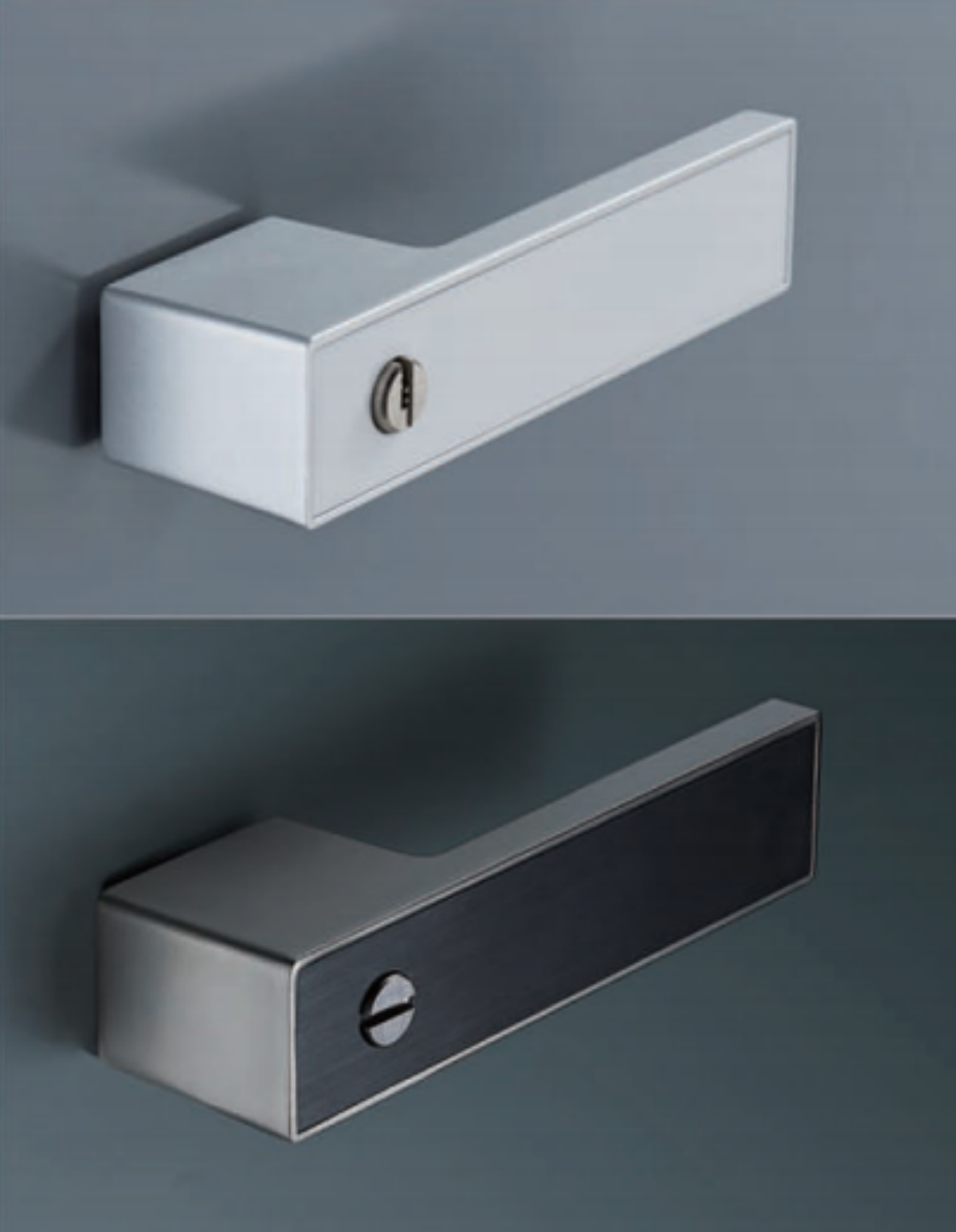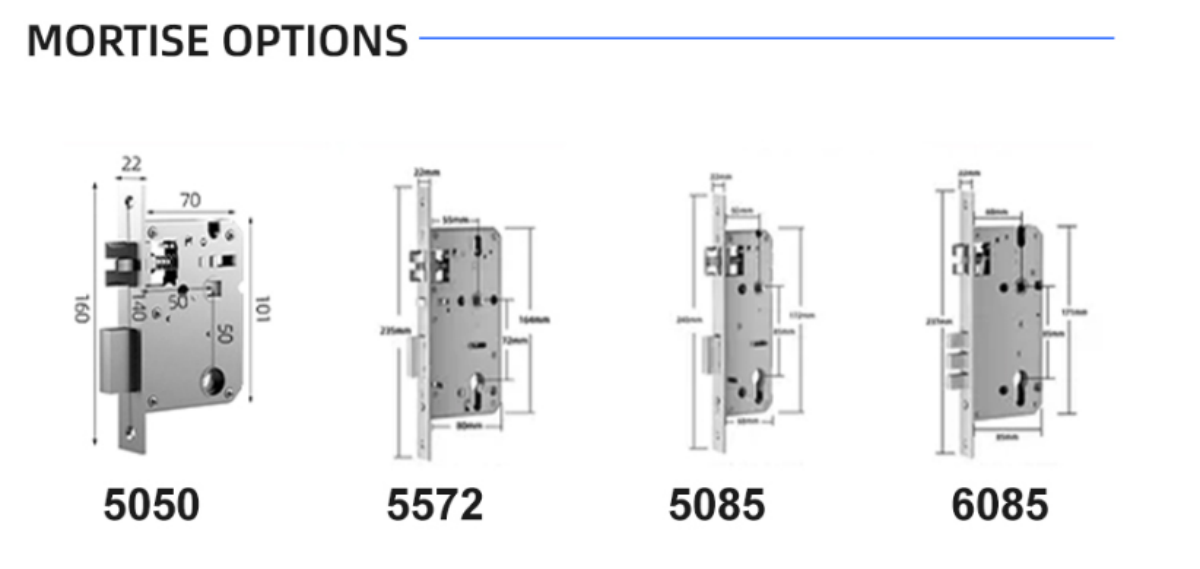 | | |
| --- | --- |
| Product name | Smart door lock 185 |
| unlock way | Fingerprint, Password, Card, Key, APP unlock. |
| Dynamic current | ≤320mA |
| Materials | Zinc Alloy |
| Accept door thickness | 35-50mm smart lock |
| Power supply | 4.5V-6V, 4 x AAA dry batteries (not included) |
| Finger print sensor | Semiconductor FPC1011F |
| Fingerprint | 150 |
| Password | 150 |
| Card | ≤100 |
| key | ≤2 |
| Resolution | 500Dpi |
| Rejection Rate | ≤0.1% |
| Error Rate | ≤0.0001% |
You can easily use Tuya App to manage your lock and unlock for your relatives or friends remotely.
Our product is applied with Semi-conductor fingerprint sensor and secure encryption chip, bringing you the top security.