1. Stable quality of the product with CE/ROHS certification

2. Most competitive price in the industry

3. Shorten the production lead time to help you cover the market demand

4. OEM service is available

5. Prompt response on any inquiry.

6. One stop service which is to produce and find you everything you need.

Immerse yourself in the charm of yesteryear with our extraordinary collection of antique classic door handles. Meticulously crafted with meticulous attention to detail, this handle is a timeless masterpiece that combines elegance and function. The handle is made of durable and reliable zinc alloy for a long life, ensuring its beauty will stand the test of time. 

Step into a world of nostalgia as this handle transports you to the glorious Victorian era. Its classic design exudes sophistication and adds a touch of vintage charm to any door. With intricate patterns and stunning craftsmanship, it's a true work of art that will catch the eye and enhance the beauty of your space.

Safety is paramount and there is no room for compromise with our Antique Classic Door Knobs. With its mechanical door lock, you can rest assured that your loved ones and possessions are safe. Manufactured with the highest precision, this lock meets the highest security standards for your peace of mind. 

Installation has never been easier. Our reversible design ensures that this door handle fits seamlessly on both right-hand and left-hand doors, allowing you to customize it to your needs. With simple instructions and minimal effort, you can effortlessly enhance the beauty and function of any door. 

But our Antique Classic Door Knobs are not just about their great looks and easy installation. It is a testament to our commitment to quality and durability. It's made of strong zinc alloy that's resistant to wear and tear and looks just as stunning as the first time you set it up. Its long-lasting and reliable nature ensures that it will serve you faithfully for years to come. 

In a world full of modern design, our Antique Classic Door Knobs are a breath of fresh air. It harkens back to a time when attention to detail and intricate craftsmanship reigned supreme. With its classic touch, it adds a sophisticated touch to any home or office decor, creating a warm and inviting ambience that transports you to a bygone era.

1.Reversible design

2.Easy Installation

3.Meets Safety Standards.

4.Classic designed, bring you back to Victorian era.

The door handle is typically installed on a door, commonly installed on entry doors, interiors, doors in different site like bedroom, study room and office.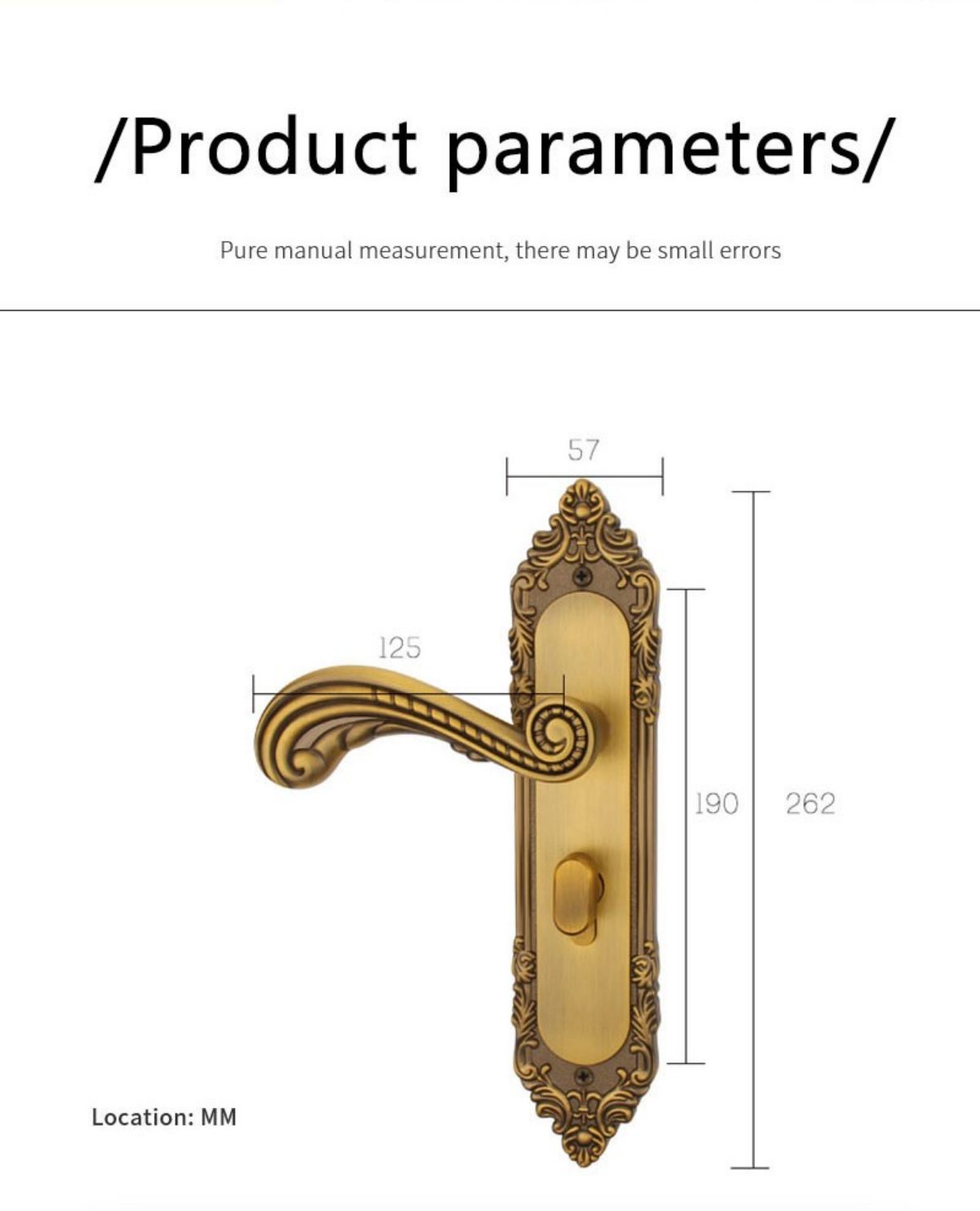 Q: The material of the door handle?
A: The door handle is made of durable materials to ensure its longevity and reliability. It is able to withstand regular use and maintain its quality over time.
Q: Is the installation of this lock complicated?
A: The installation process of this lock is typically straightforward and user-friendly.
Q: Can I have my own customized design for the product & packaging?
A: Yes, OEM service is available in our company. Send your design to us and get your enquiry.
Q: Can I get some samples before placing bulk order?
A: Yes, please feel free to contact us and provide specific details about the type of lock you are interested in.
Q: Do you have a warranty on your product?
A: Yes, we have a 2 years warranty for our products.