Wholesale Door Handle Lock Manufacturer in China - Leading Exporter and OEM Supplier
Introducing the revolutionary Door Handle Lock, designed to provide unparalleled security and convenience for your home or office.

Gone are the days of fumbling for your keys or worrying about misplacing them. With our innovative Door Handle Lock, you can now enjoy keyless entry at its finest.

This sleek and modern lock seamlessly blends in with any door, enhancing its aesthetic appeal. The durable construction and advanced locking mechanism ensure maximum strength and durability, giving you peace of mind that your property is well-protected.

Convenience is at the heart of our design. The Door Handle Lock can be easily operated with a simple push of a button, allowing swift and effortless entry. Plus, it boasts a user-friendly interface, making it accessible to all family members or employees.

Furthermore, our Door Handle Lock is equipped with smart features, such as remote control access and compatibility with virtual assistants, elevating your security to a whole new level.

Choose for quality, reliability, and innovation in home security. Upgrade to the Door Handle Lock and experience the perfect combination of style, convenience, and unparalleled security.
Foshan Aulu Intelligent Technology Co., Ltd.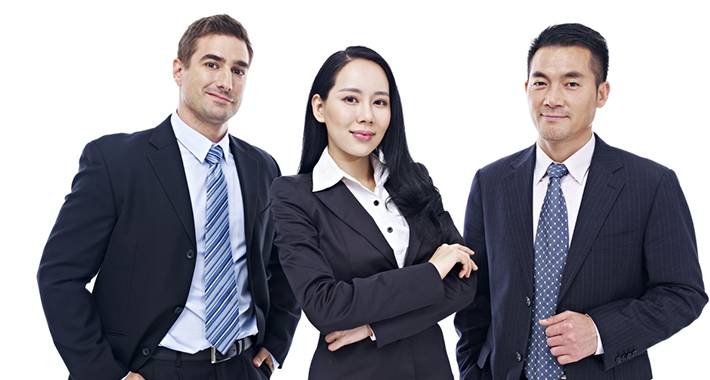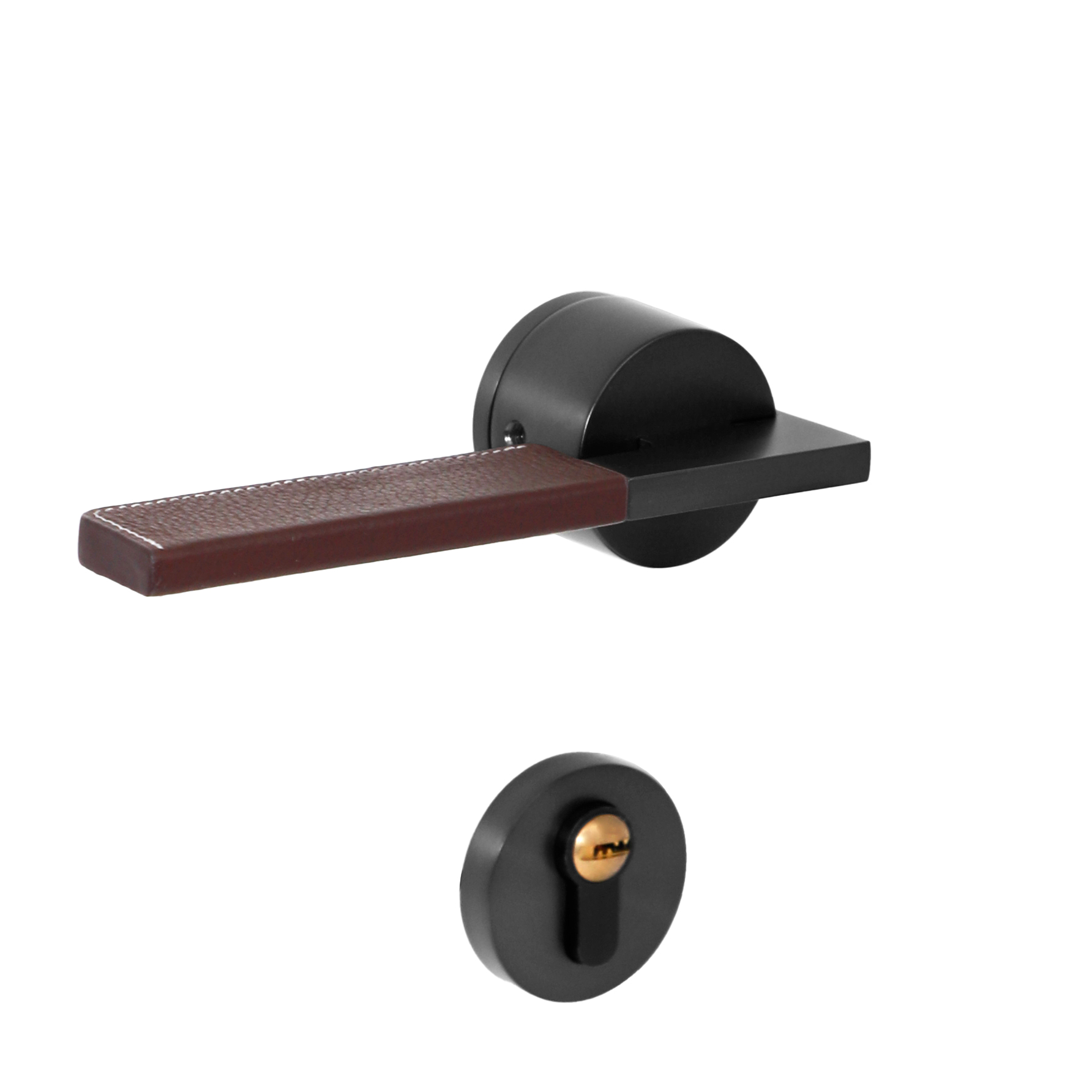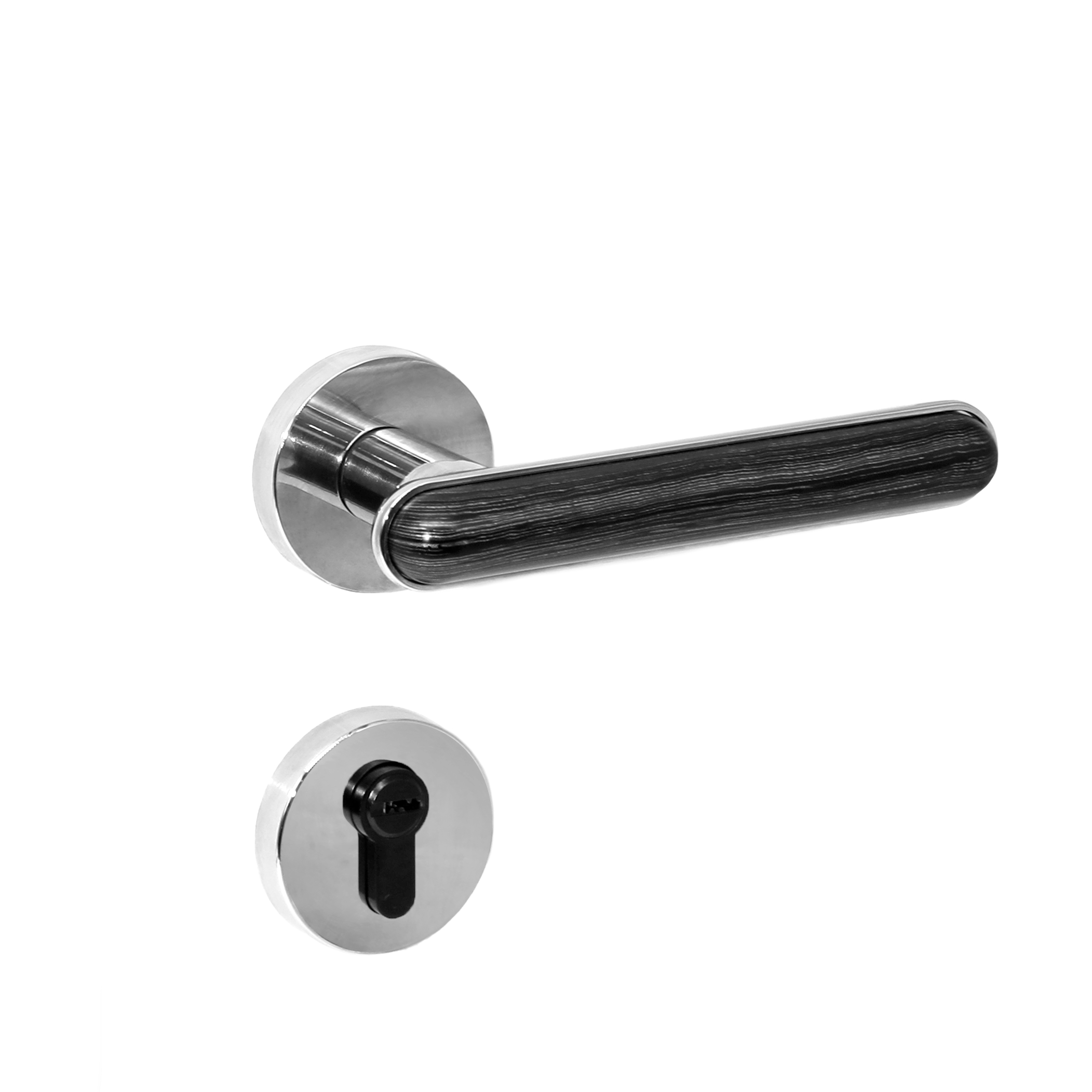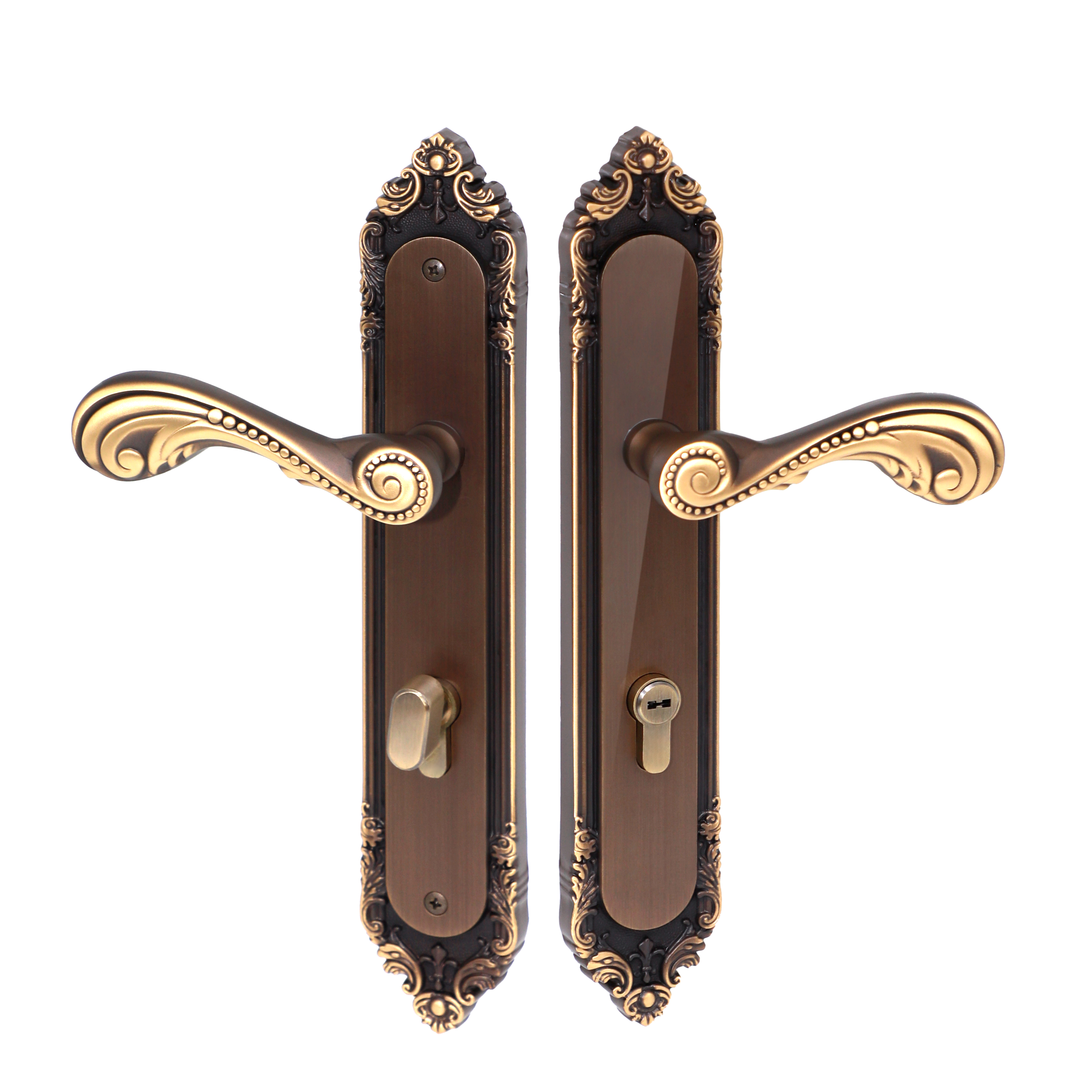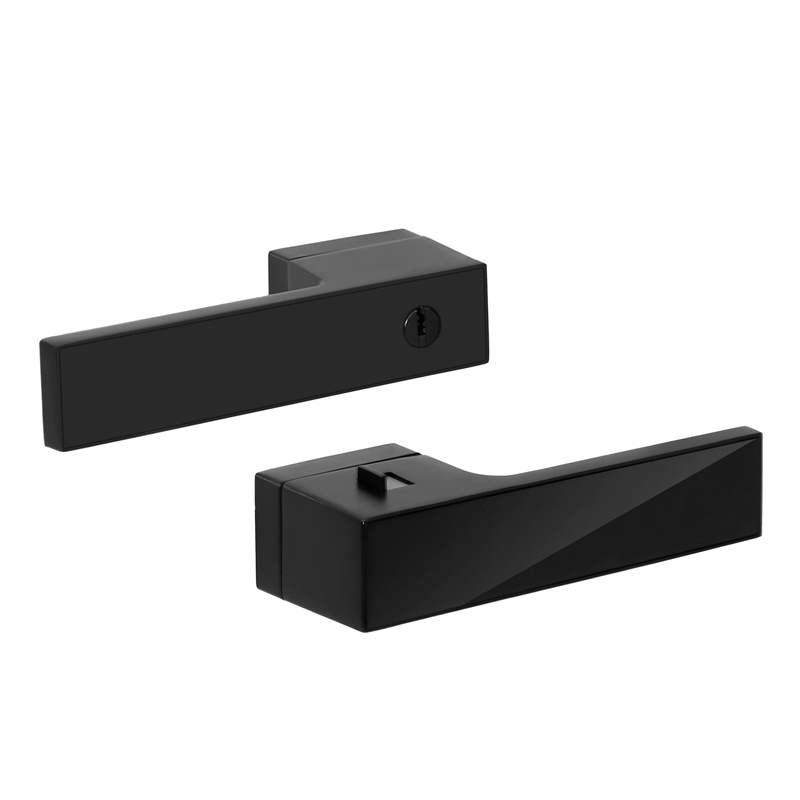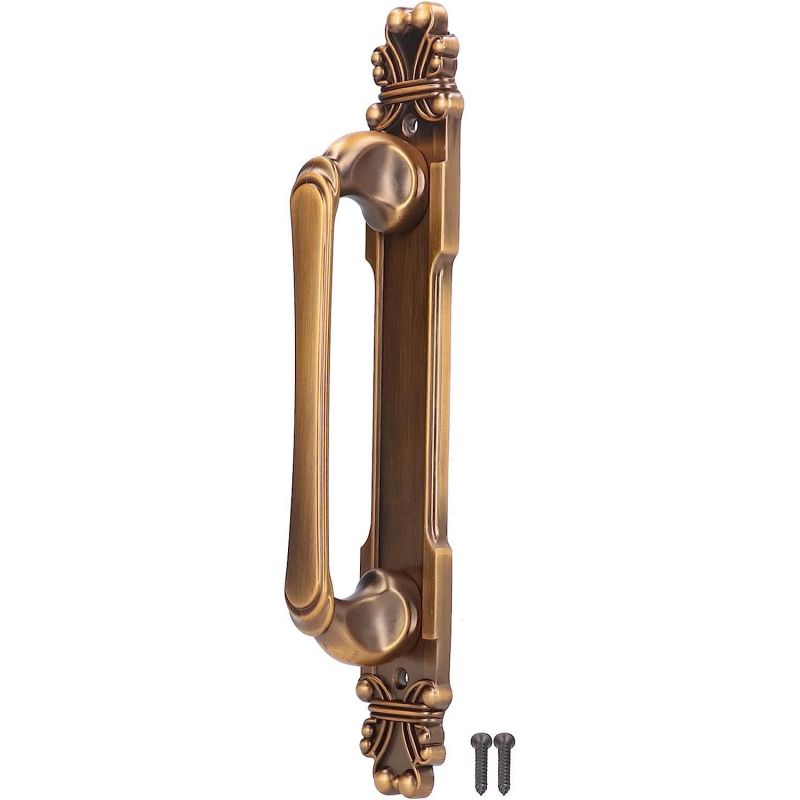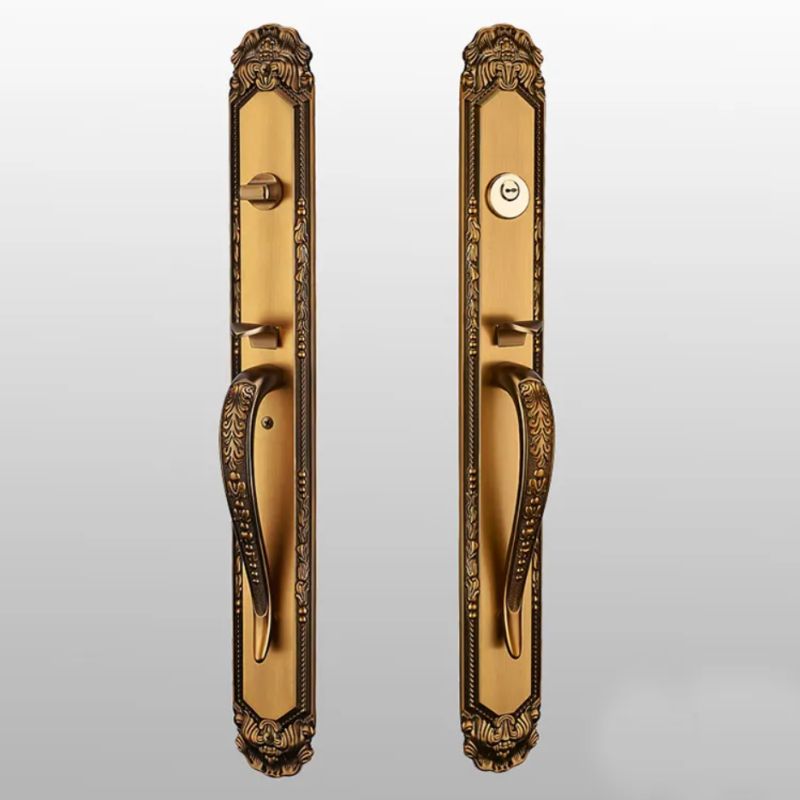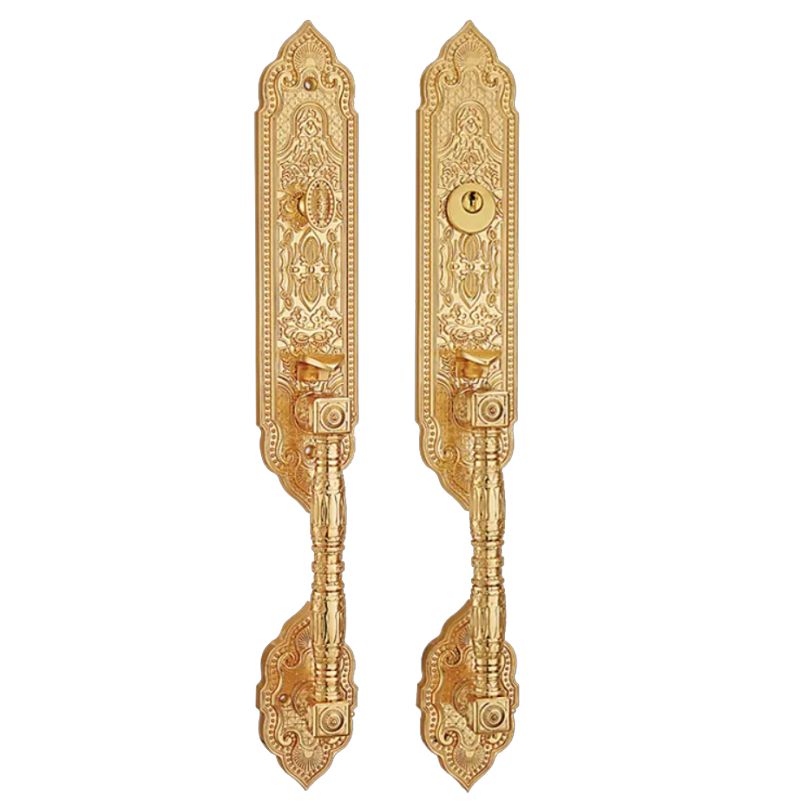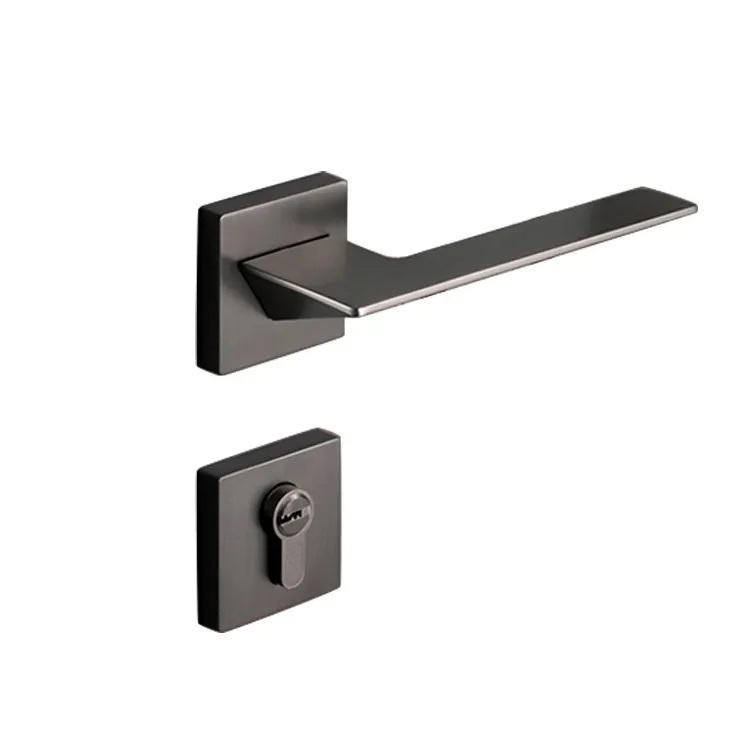 High-Quality Door Handle Locks | Wholesale Manufacturer for OEM Supply in China
Reviews
Related Videos
Introducing our revolutionary Door Handle Lock, the cutting-edge solution for securing your home or office like never before. Designed with utmost precision and crafted with high-quality materials, this innovative lock ensures unparalleled security and convenience. Gone are the days of fumbling for keys or worrying about losing them. With our Door Handle Lock, accessing your property has never been easier. Simply approach the door, touch the sleek touchpad, and the lock will instantly recognize your unique access code. It's that simple! No more searching for keys in your bag or pockets, no more frustration when keys fail to work. Our Door Handle Lock eliminates all these hassles. But security is at the forefront of our minds, too. The Door Handle Lock features advanced encryption technology and a highly durable construction that ensures maximum protection against any unauthorized entry. Its tamper-proof design guarantees that your valuables and loved ones remain safe and secure at all times. Featuring a sleek and modern design, our Door Handle Lock seamlessly complements any door décor. Its smooth finish and ergonomic shape will elevate the aesthetics of your space, making it a true centerpiece. In addition, the lock is available in a variety of finishes, allowing you to choose the perfect match for your style. Installation is a breeze, thanks to the simple and intuitive instructions included. Whether you're a DIY enthusiast or prefer professional installation, our Door Handle Lock offers versatility and ease of setup. Upgrade your security with our revolutionary Door Handle Lock today and experience the ultimate peace of mind. Don't compromise on safety – choose our Door Handle Lock and safeguard your property without sacrificing style or convenience.
The Door Handle Lock is an exceptional product that combines functionality with elegance. With its sleek design and durable construction, it offers the perfect solution for securing doors in homes and offices. The lock is easy to install and provides a high level of security, giving me peace of mind knowing that my property is protected. The handle is comfortable to grip and allows for smooth operation, ensuring easy access for those with the right key. Additionally, the lock's advanced technology ensures reliable performance and prevents any tampering attempts. Overall, the Door Handle Lock is an excellent investment for anyone in need of a reliable and stylish lock for their doors.
The Door Handle Lock is an excellent product that offers a convenient and secure solution for ensuring the safety of your home or office. With its sleek and durable design, this lock provides an easy way to secure doors without compromising on aesthetics. The installation process is hassle-free, and the lock is compatible with standard door handle sizes. It features a keyless entry system, making it more convenient than traditional locks. The lock mechanism is reliable and durable, ensuring long-term functionality. Furthermore, the Door Handle Lock offers additional security features such as an alarm system that alerts homeowners of any potential break-in attempts. This adds an extra layer of protection, giving users peace of mind. Overall, the Door Handle Lock is a reliable, stylish, and user-friendly option for securing your doors. Its combination of convenience, security, and durability makes it a great investment for anyone looking to enhance their home or office security.
Contact us
Please feel free to give your inquiry in the form below We will reply you in 24 hours